All Swimming Pool Slides
for In Ground & Above Ground Pools

Commercial Pool Slides

Inflatable Pool Slides

Pool Slide Replacement Parts

All Pool Products


SWIMMING POOL
PRO-BASKETBALL GAME
Basketball Game for In-Ground Pools orAbove Ground Pools with Decks.
Commercial Quality
Swimming Pool Basketball Game
Big, Durable And Lots Of Fun!
Superstrong backboard is unbreakable
and height adjustable.

The sturdy base fills with water
for anchoring the game to the deck

A regulation metal rim, heavy duty net
and basketball are included !
Sale Price
NOW ONLY
$253.15
MSRP $461.95 Save $ 208.80

Normally ships in 1 - 2 days

Pro-Basketball for Swimming Pools

A Top Of The Line Basketball Game
that your entire family will enjoy
for many years yet to come !





SWIMMING POOL TOYS & GAMES
Great Gifts for
Christmas, Birthdays,
Mother's Day and Father's Day


SHOP & COMPARE THE
LARGEST SELECTION
OF
Pool - Toys - Games

Pool Floats - Chairs

Inflatable Swimming Pool Slides

Playground Eq

Pool Slide Parts

Related Pool Products




Click - Shop & Save !
ALL SWIMMING POOL SLIDES





ALL POOL SLIDE RELATED PRODUCTS
SHOP for
POOL PRODUCTS

POOL CHEMICALS
DIVING BOARDS
POOL SUN DOMES
POOL FILTERS
POOL HEATERS
POOL LINERS
POOL LADDERS & STEPS
POOL PUMPS
POOL SLIDES
POOL COVERS

View All
Outdoor Fountains
Planters, Tables & Benches, Waterfalls
Fire Pits and MUCH MORE !


All Pool Slides


Join our
Pool Savers Club
Become a VIP
Receive Priority Service & Support,
Best Available Prices,
CLUB MEMBERS ONLY
Special Offers & Discounts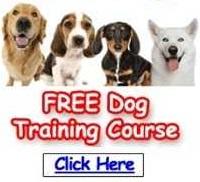 International Customers
Get Your Free USA Address
>>> HERE <<<



Need Help ? Feedback ?





TAP to Call Us
or Dial
(805) 613 - 7283








All Pool Slides


Swimming Pool Slide Videos


Contact Us

Privacy Policy

Terms of Use and Service

Shipping - Delivery - Returns

Affiliate Disclosure

Anti-Spam Policy

B N - P L
Buy Now - Pay Later

>> Offer Details <<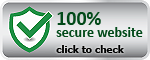 © Copyright 2003 - 2017
SwimmingPoolSlides.net All Rights Reserved