THREE TYPES OF
WINTER SWIMMING POOL COVERS

REINFORCED POLY SWIMMING POOL COVERS

THESE ARE THE MOST COMMON COVERS IN USE AT THIS TIME
THERE ARE MANY GRADES OF THESE COVERS
THE DIFFERENCE BEING THE NUMBER OF REINFORCING
FIBERS PER SQUARE INCH, OR WEAVES

THE BEST HAS A WEAVE OF 12 x12,
OR 12 FIBERS GOING EACH DIRECTION PER SQUARE INCH

ON ABOVE GROUND POOLS,
THESE COVERS HAVE TRADITIONALLY HAD AN AIR PILLOW
IN THE CENTER OF THE POOL TO SUPPORT THE COVER.

A CABLE AND WINCH ASSEMBLY IS EMPLOYED TO SECURE THE COVER
TO THE OUTSIDE CIRCUMFERENCE OF THE POOL.

IN SOME PARTS OF THE COUNTRY, THIS ARRANGEMENT WORKS WELL,
HOWEVER, A FAIR AMOUNT OF HIGH WINDS
MAY CAUSE DAMAGE TO THE COVER.

(SUGGESTED)

AN ALTERNATE METHOD IS TO USE A COVER THAT IS ONE SIZE
LARGER THAN NORMALLY REQUIRED.

LET THE COVER HANG DOWN THE SIDES OF THE POOL
AND LAY FLAT ON THE WATER,
THEN PUT 1.5ft OR SO OF WATER ON TOP OF THE COVER,
AND TIGHTEN DOWN WITH THE WINCH AND CABLE.

THIS ARRANGEMENT HAS PROVEN TO MINIMIZE
DAMAGE AND MAXIMIZE POOL SEALING.





IN GROUND POOLS MAY USE A SIMILAR ARRANGEMENT,
EXCEPT THEY USE WATER BAGS SECURED BY LOOPS BUILT INTO THE COVER
TO HOLD IT IN PLACE ON THE DECK.

SOLID VINYL COVERS
ARE STILL AVAILABLE BUT NOT CONSIDERED VERY PRACTICAL

SAFETY COVERS

ARE BY FAR THE BEST COVER FOR IN GROUND POOLS
AND ABOVE GROUND POOLS WITH FULL DECKS

THIS COVER IS MADE OF AN EXTREMELY TOUGH MATERIAL
THAT WITHSTANDS A LARGE AMOUNT OF STRESS,
AND THEREFORE MAY BE STRETCHED TAUGHT ACROSS THE POOL,
ELIMINATING THE NORMAL UNSIGHTLY ACCUMULATION OF LEAVES AND DEBRIS
THAT IS COMMON TO MOST OTHER TYPES OF COVER INSTALLATIONS.

IT IS SECURED BY HIGH STRENGTH STRAPS ATTACHED

TO FASTENERS THAT ARE SECURED TO THE DECK.

THESE COVERS EASILY SUPPORT THE WEIGHT OF A SMALL CHILD OR FAMILY PET
IN THE EVENT THAT THEY WANDER INTO THE POOL AREA.

TAKING CARE OF YOUR COVER IN ITS OFF SEASON
IS CRITICAL TO THE COVER'S LONGEVITY.

THE EASIEST WAY TO DO THIS IS TO TAKE A LARGE TRASH CAN AND
FILL IT WITH A SOLUTION OF WATER AND QUAT ALGAECIDE.

IN THE WARM WEATHER, LEAVE THE WINTER COVER IN THE COVERED CAN.
THEN IN THE WINTER, USE THE SAME SOLUTION TO STORE YOUR SOLAR COVER.

THIS SYSTEM WILL KEEP THE COVERS SUPPLE, SANITARY AND FREE OF RODENTS.

BEFORE STORING ANY COVER, CLEAN IT COMPLETELY!!


Download
(Printable -pdf)
Winter Pool Cover Guide


Winter
Swimming Pool Covers
For In Ground & Above Ground Pools


Click - Shop & Save !
Rectangle Winter Pool Covers for
In Ground & Above Ground Pools

ROUND and OVAL WINTER POOL COVERS
for Above Ground Pools

SWIMMING POOL SAFETY COVERS

LEAF NET COVERS
for In Ground & Above Ground Pools

WINTER POOL ACCESSORIES

WINTER POOL CHEMICALS


Winter Pool Closing Guide
Complete step x step instructions
for properly Winterizing
and Closing your Swimming Pool.


LIMITED TIME
SPECIAL OFFER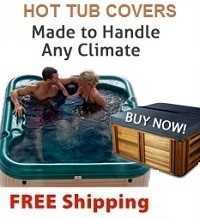 SWIM WARM !
Fabrico Sundomes


Round - Oval - Rectangle




How to Measure Pool
for Custom Shape Cover









All Pool Slides


All Swimming Pool Slides
for In ground & Above Ground Pools
All Pool Slides
for Residential and Commercial Pools

All Pool Slides

Pool Slide Parts

Commercial Pool Slides

Inflatable Pool Slides

Pool - Toys - Games

Pool Floats

Related Pool Products




International Customers
Get Your Free USA Address
>>> HERE <<<





Need Help ? Feedback ?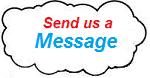 TAP to Call Us
or Dial
(805) 613 - 7283






All Pool Slides


Pool Slide Videos
Contact US
Privacy Policy
Terms of Use and Service
Shipping - Delivery - Returns
Affiliate Disclosure
Anti-Spam Policy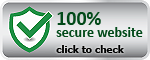 © Copyright 2003 - 2016
SwimmingPoolSlides.net All Rights Reserved