We may be paid a commission for sales that are generated through links or advertisements appearing on this site.


Landscape Pool Slides >>>
All Pool Products >>>
The Turbo Twister
Swimming Pool Slide
by SR Smith
It's the Turbo Twister Swimming Pool Slide
for Excitement, Thrills & Fantastic Family Fun !
The Turbo Twister is designed for
quick and easy assembly, and features
the "GrandRapids" High Volume Water System
( up to 25 gpm! )
that can be plumbed through the pool's return line
or connected to a garden hose.

THE TURBO TWISTER POOL SLIDE
Is Rated for use on Inground Residential Pools.
Height is 8' 7"
Flume is 14' 4" in length
Available in Right and Left Curves.
(Determined from sitting position at the top of runway)

Required deck space: 13' 6" x 6' 7"

Weight limit: 275 lbs

Shipping Dimensions:
Pallet 1: 140 lbs. 61" L x 40" W x 27" H.
Pallet 2: 257 lbs. 61" L x 40" W x 66" H.
Shipping Weight: 397 lbs

Choose from Two Colors
Gray Granite or Sandstone


Now
Only 3897.


Continential US Only

SANDSTONE

Left Curve Right Curve
GRAY GRANITE

Left Curve
Right Curve



No Payments + No Interest
if paid in full in 6 months










This slide fully complies with the
CPSC Safety Standard for Swimming Pool Slides
and also is certified to be "Salt friendly"



Download
TurboTwister Swimming Pool Slide
Documents
TurboTwister Pool Slide Data Sheet
>>>

TurboTwister Pool Slide Installation Manual
>>>

TurboTwister Pool Slide Owners Manual
>>>

TurboTwister Pool Slide Parts List
>>>





Hire a Local Pool Professional
>>>
Amazon Home Services offers
over a thousand different services
from quality, hand-picked pros
backed by
Amazon's Happiness Guarantee
Try Amazon Home Services >>>
Swimming Pool Slides at


Swimming Pool Slides at



Swimming Pool Slides at



Swimming Pool Slides at









All SR Smith
Swimming Pool Slides

BIG RIDE
>>>

CYCLONE
>>>

HELIX
>>>

ROGUE2
>>>

ROGUE-GR
>>>

TURBO TWISTER
>>>

TYPHOON
>>>

VORTEX
>>>



Similiar Product
The Adrenaline Pool Slide
by Interfab


Learn More >>>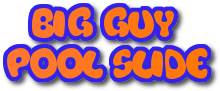 Enjoy the Fun and Thrills
of a Waterpark
in Your Own Backyard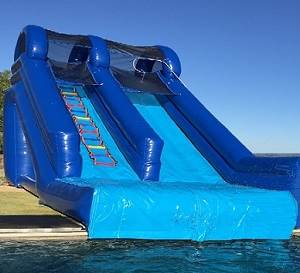 Custom Made for Swimming Pools
(Residential or Commercial)
Approx Dimensions:
L = 25' W = 12' H = 18'
Runway Height = 10' 6"
Learn More
>>>



VIEW ALL >>>
Commercial Quality Inflatable
Swimming Pool Water Slides



VIEW ALL POOL SLIDE RELATED PRODUCTS

VolleyBall
Equipment, Nets & Balls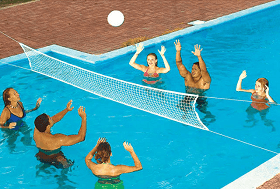 Pool - Beach - Sand - Indoor
Backyard - Institutional - Commercial
Parks - Schools - Olympics
>>>




View All
Outdoor Fountains

View All
Outdoor Planters

View All
Pool & Pond Spitters

View All
Waterfalls

View All
Landscape - Commercial

View All
Wall Fountains

View All
Bird Baths & Feeders

View All
Tables & Benches
All Pool Slides


Join our
Pool Savers Club
Become a VIP
Receive Priority Service & Support,
Best Available Prices,


to receive
Special Offers & Discounts




All Pool Slides
> > >

Click - Shop & Save !

Pool Floats - Chairs


Pool - Toys - Games


Playground Eq





International Customers
Simplify and Save on
International Shipments
SHOP THE USA - SHIP WORLD WIDE
Express Service to your Doorstep
Learn More <<<




Need Help ? Feedback ?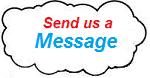 TAP to Call Us
or Dial
(805) 613 - 7283








All Pool Slides


Swimming Pool Slide Videos


Contact Us

Privacy Policy

Terms of Use and Service

Shipping - Delivery - Returns

Affiliate Disclosure

Anti-Spam Policy

B N - P L
Buy Now - Pay Later

>> Offer Details <<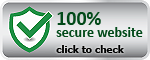 © Copyright 2003 - 2017
SwimmingPoolSlides.net All Rights Reserved