All Swimming Pool Slides
Inter-fab
SR Smith
Summit USA
In Ground Pool Slides
Above Ground Pool Slides
Commercial Pool Slides
Residential Pool Slides
Inflatable Pool Slides
Pool Slide Replacement Parts
All Pool Products
Safari Swimming Pool Slides
Commercial Quality Slides
Designed & Engineered for use on
Above Ground Swimming Pools
Safari
Above Ground Pool Slide
Details

Deck Mount Ground Mount

Enlarge Image >
Enlarge Image >
Safari Above Ground Pool Slides
are constructed of double walled,
rotationally molded polyethylene,
which has become the International Standard
for Playground Slides because it outperforms
all other materials

Color is throughout the material,
not just on the surface
Summit slides are roto-molded using polyethylene
containing ultraviolet inhibitor and anti-static additives

Choose from 10 available colors >>>



Safari Pool Slides are exceptionally fast
but require less than a gallon of water per minute
Tapping into your pool's pump system
with a 3/8 inch plastic tube or
simply attaching your garden hose
is all that is required
for lubricating and cooling the slide runway.

The Heavy Duty Ladders >>>
are Powder Coated,
Heliarc Welded Extruded Aluminum

The Extra Large Platform >>>
is self draining and provides a safe
transition from standing to sitting position.

At SUMMIT QUALITY & SAFETY
ARE A PRIORITY
Summit Swimming Pool Slides are Designed, Tested,
and Manufactured to the Highest Safety Standards
Commercial grade plastic components meet or exceed
all industry standards established by
the US Consumer Products Safety Commission
along with most international standards including
Canadian, Asian, British, European, and Australian.

Summit Swimming Pool Slides
include a
5-year Mfg Warranty
on all Metal components & 3 years
on all polyethylene components.


Safari Pool Slides
require a
MINIMUM WATER DEPTH
of 36 inches

Weight Limits
Safari - Min = 20lbs Max = 250lbs


Learn About
Summit Pool Slides
Weight Limits >>>
Safari One Footprint >>>

Safari Two Footprint >>>



Download
SAFARI POOL SLIDE MANUAL >>>




Safari AboveGround Swimming Pool Slides
Small Footprint, Fast Slide, Simple Installation

Safari-One
Above Ground Pool Slide


Mounts to your Above Ground Pool Deck >>>
Has a three foot high, 9-inch deep runway
for a Safe & Fast trip to the pool !
May also be mounted to a sheet of plywood >>>
for easy removal when the pool
is unsupervised

Sale
Order Now at our Special Sale Price
of Only $ 3474.00
and receive
Free Shipping
Choose Color Please Note:
Free Shipping is limited to the continental US.
For all other destinations,
Please request a Quotation




All Safari Pool Slides
Are Custom Built to Order
and shipped via Truckline
Please allow 3 - 5 weeks for delivery.


Safari-Two
Above Ground Pool Slide


Ground Mount - No Deck Required !
Has the same 9-inch deep runway
as the Safari One, but we have added
high siderails to this 7ft tall Slide.

The Safari Two can be mounted to
a concrete pad or set directly on the
ground with optional "Sand Stakes" >>>
The entire slide can easily be
removed for winter storage.

Sale
Order Now at our Special Sale Price
of Only $ 3994.00
and receive
Free Shipping
Choose Color
Please Note:
Free Shipping is limited to the continental US.
For all other destinations,
Please request a Quotation.


Similar Products
Add some Instant Fun
to Your Pool with the
Cyclone Swimming Pool Slide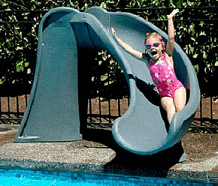 Cyclone Pool Slide >>>
This compact little slide fits on virtually any deck
Required deck space: 6'-8" x 5'-6"
Height: 4'-1" to top of handrails
Weight limit: 175 lbs
Only requires 42" of water depth





The ZOOMERANG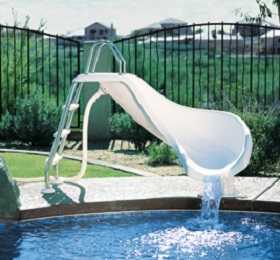 Swimming Pool Slide
Manufactured by
Inter-fab
Zoomerang Swimming Pool Slide
FUN-sized & FUN-filled with features
that make it one of the most
exciting water slides available !
Offered as Right Curve Models
in Brilliant White.Only
Minimum Recommended Deck Space
8' 0" x 14' 6"
Learn More >>>



Slick Slider Island
Swimming Pool Slide >>>


The unique Slick Slider Island Slide
is built so you can have safe, sliding fun
in the pool, Lake or Pond.

The Slick Slider Island pool slide features
durable 10 gauge PVC construction,
3 air chambers, 6 handles, and 1 anchor point.
Read More >>>


Swimline Super Slide


Swimline's Super Slide will provide
hours of sliding fun for the kids
Includes built-in climbing steps,
grab handles, and safety rails.
View Details >>>


Be the coolest house on the block
with this Extreamly Popular Inflatable Pool Slide

Simply attach a garden hose to the Water Slide &
the built-in sprayers will keep the slide surface
Cool, Wet and Slick.
Learn More >>>





Click - Shop & Save !

Pool Floats - Chairs >>>

Pool - Toys - Games >>>

Playground Eq >>>


SWIM WARM !
Fabrico Sundomes



Round - Oval - Rectangle


Winter
Swimming Pool Covers >>>
For In Ground & Above Ground Pools



SPECIAL OFFER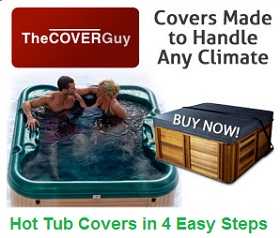 Learn More >>>
VolleyBall Equipment,
Nets & Balls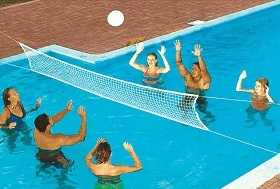 Pool - Beach - Sand - Indoor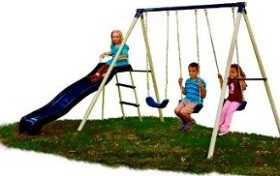 Backyard Swing Sets



All Pool Slides

Custom Designed Pool Slides >>
Landscape Pool Slides >>
Water Park Pool Slides >>
Inflatable Pool Slides >>
Above Ground Pool slides>>
Pool Slide Replacement Parts >>
All Pool Products >>

Need Help ? Feedback ?
>




TAP to Call Us
or Dial
(805) 613 - 7283




All Pool Slides


Swimming Pool Slide Videos




Contact Us

Privacy Policy

Terms of Use and Service

Shipping - Delivery - Returns

Affiliate Disclosure
>>>
We may be paid a commission for sales
that are generated through links or
advertisements appearing on this site.

Anti-Spam Policy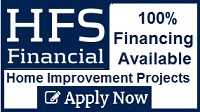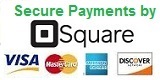 © Copyright 2003 - 2018
SwimmingPoolSlides.net All Rights Reserved