All Swimming Pool Slides
for In Ground & Above Ground Pools

Commercial Pool Slides

Inflatable Pool Slides

Pool Slide Replacement Parts

All Pool Products



Summit
Landscape Swimming Pool Slides
For In Ground and Above Ground Swimming Pools

At SUMMIT QUALITY & SAFETY
ARE A PRIORITY
Summit Swimming Pool Slides are Designed, Tested, and Manufactured
to the Highest Safety Standards
Commercial grade plastic components meet or exceed all industry standards
established by the US Consumer Products Safety Commission
along with most international standards
including Canadian, Asian, British, European, and Australian.


All Summit pool slides are commercial grade
and are designed to withstand the constant use
experianced in a commercial environment.
These slides are rated for use on both
Residential and Commercial Swimming Pools


Can be customized to fit most any situation
Summit is your Source for all Custom
inground and above ground pool slides.









All Pool Slides

All Inflatable Pool Slides
All Commercial Pool Slides
All Pool Slide Replacement Parts
All Pool Products
Click - Shop & Save !
Pool Floats - Chairs


Pool - Toys - Games


Playground Eq



VIEW ALL POOL SLIDE RELATED PRODUCTS



International Customers
Simplify and Save on
International Shipments
SHOP THE USA - SHIP WORLD WIDE
Express Service to your Doorstep
>>> Learn More <<<




Need Help ? Feedback ?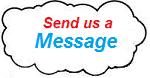 TAP to Call Us
or Dial
(805) 613 - 7283





All Pool Slides


Swimming Pool Slide Videos


Contact Us

Privacy Policy

Terms of Use and Service

Shipping - Delivery - Returns

Affiliate Disclosure

Anti-Spam Policy

B N - P L
Buy Now - Pay Later

>> Offer Details <<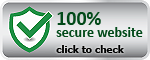 © Copyright 2003 - 2017
SwimmingPoolSlides.net All Rights Reserved