You are Here:

All Swimming Pool Slides
Inter-fab
SR Smith
Summit USA
Spectrum
Unique
In Ground
Above Ground
Commercial
Residential
Inflatable Swimming Pool Slides
Pool Slide Replacement Parts
All Swimming Pool Products
All Hot Tub Products
Summit Pool Slide Ladders
All Ladders and Deck Frames are
Extruded Aluminum, >>>
TIG-Welded for Strength, >>>
and
Powder Coated for Protection
and Appearance. >>>
Unique non-slip plastic deck is
Self-Draining for increased safety
All Summit deck-mounted slides
have a platform and overhead sit-down-bar.
Kids like the bar as a launcher,
but that means they're
sliding feet-first
AS THEY SHOULD !
>>>
>>>>
75 degree Cascade LadderTM is 21 inches wide
75 degree Rainier LadderTM is 27 inches wide
3" Wide, non-slip ladder rungs
are curved for comfort.
All four legs are bolted to
the pool?s deck for stability.
Rungs are 12 inches apart to
discourage smaller children.
Taller slides should use Rainier Ladder,
the Deluxe Ladder or Staircase.
>>>>
65 degree Deluxe Ladder is 27 inches wide
with 6 inch welded steps and back pan.
>>>>
View All
Summit Pool Slides
Standards & Specifications
>>>>
View All
Summit Pool Slides

Documents and Manuals
>>>>


All Pool Slides


Shop Now


Need Help ? Feedback ?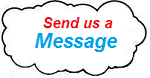 TAP to Call Us
or Dial
(Eight Zero Five)
613-7283
All Pool Slides


Summit Swimming Pool Slide
Videos




Contact Us


Privacy Policy


Terms of Use and Service


Shipping - Delivery - Returns


Affiliate Disclosure

We may be paid a commission
for sales that are generated through links or
advertisements appearing on this site.

Anti-Spam Policy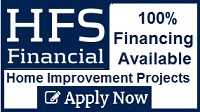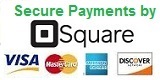 © Copyright 2003 - 2018
SwimmingPoolSlides.net All Rights Reserved