// script from BoogieJack.com var m = "Cyclone Swimming Pool Slide Page Last Updated " + document.lastModified; var p = m.length-8; document.writeln("

"); document.write(m.substring(p, 0)); document.writeln("

");




You are Here: (Secure)
var path = ""; var href = document.location.href; var s = href.split("/"); for (var i=2;i<(s.length-1);i++) { path+=""+s[i]+" / "; } i=s.length-1; path+=""+s[i]+""; var url = window.location.protocol + "//" + path; document.writeln(url); //-->

View Cart > Contact Us > About Us >

All Swimming Pool Slides
for Inground & Above Ground Pools

---
View All Pool Product Categories >>
---
Add Instant Fun to Your Pool
with the
CYCLONE POOL SLIDE
by SR Smith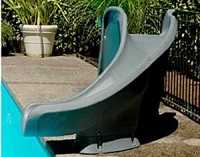 Alternate Image
This compact little slide
fits on virtually any deck
Required deck space:
6'- 8" x 5'- 6"
Height to top of handrails:
4'-1"
Weight limit:
175 lbs
Minimum required water depth:
42"
The Cyclone Pool Slide is Loaded
with safety features like
Molded handrails and
an enclosed ladder.
The Cyclone pool slide fully complies with the
US Consumer Product Safety Commission's
Safety Standard for Swimming Pool Slides (16 CFR 1207).
FEATURES

Sturdy rotomolded construction for strength and durability
Salt Pool Friendly
Designed for quick and easy assembly

Water delivery system connects to a garden hose

The Cyclone Pool Slide is Intended for use
on in-ground residential swimming pools
and is available with a right curve flume only.

The Cyclone Pool Slide
is available in three colors


S.R.Smith pool slides
provide hours of splashing fun
for kids of all ages!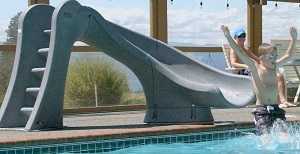 Swimming Pool Slide


Now Only
1584.00
Free Shipping
Contiguous US Only

Shipping Time
Due to the extreme demand for SR Smith
deck mount swimming pool slides,
and reduced production due to the Covid-19 Virus
as of December 04, 2020 SR Smith
is quoting 60 business days
for shipment of all new orders
for the Cyclone Swimming Pool Slide

We expect that this situation will continue
through the end of this year
and well into 2021.



Order Now for 2021 Delivery
(Before the 2021 price increase)

Choose Curve & Color Taupe- Right Curve Gray Granite- Right Curve Sandstone - Right Curve



---


Shipping Weight: 135 lbs.
Shipping Dimensions:
51.5"L x 41.5"W x 31.5"H

Cyclone Pool Slide Data Sheet

Cyclone Pool Slide Owners Manual

Cyclone Assembly & Installation Guide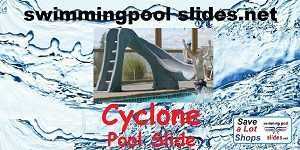 Click to View
Cyclone Pool Slide Video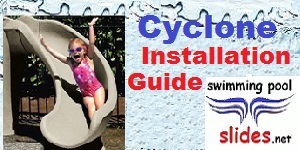 Click to View
Cyclone Pool Slide Installation Video


Cyclone Pool Slide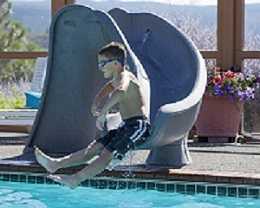 In Stock (2)


---


All Pool Slides



Shop Now

SR Smith Inground Swimming Pool Slides

Inter-fab Swimming Pool Slides

Inflatable Pool Slides

Commercial Swimming Pool Slides

Above Ground swimming Pool Slides

Swimming Pool Slide Replacement Parts

Swimming Pool Slide Documents and Manuals

Swimming Pool Slide Videos

Swimming Pool Equipment and Supplies

Swimming Pool Related Products

Hot Tub and Spa Products

Click - Shop & Save !

Pool Floats - Chairs




Pool - Toys - Games




Related Pool Products


---



Swimming Pool Slides at



Shop Now >>>

Swimming Pool Slides at



Shop Now >>>

Swimming Pool Slides at


Shop Now >>>
---
Unbeatable Sale
International shipping >>
---

Swimming Pool Slides at



Shop Now >>>

Swimming Pool Slides at



Shop Now >>>

Swimming Pool Slides at


Shop Now >>>
---
Shop for All Pool Products
Equipment and Supplies
for Inground and Above Ground
Swimming Pools
>>>
---
View All SR Smith
Swimming Pool Products


Click >>>

See All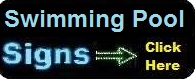 Residential and Commercial
POOL SIGNS >>>









Need Help ? Feedback ?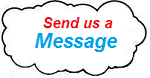 TAP to Call Us
or Dial
(Eight Zero Five)
613-7283



Share

Tell a Friend

Follow us on Pinterest
All Pool Slides



>>>
View All
Swimming Pool Slide Videos



>>>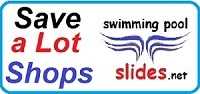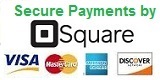 Privacy Policy >>

Terms of Use and Service >>

Shipping - Delivery - Returns >>

Site Map >>

Affiliate Disclosure >>
We may be paid a commission for sales
that are generated through links or
advertisements appearing on this site
As an Amazon Associate
I earn from qualifying purchases.

Anti-Spam Policy >>




---
Leave a review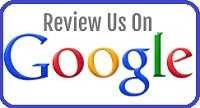 >>>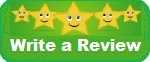 >>>


Return to Top ^

© Copyright 2003 - 2020
swimmingpoolslides.net All Rights Reserved